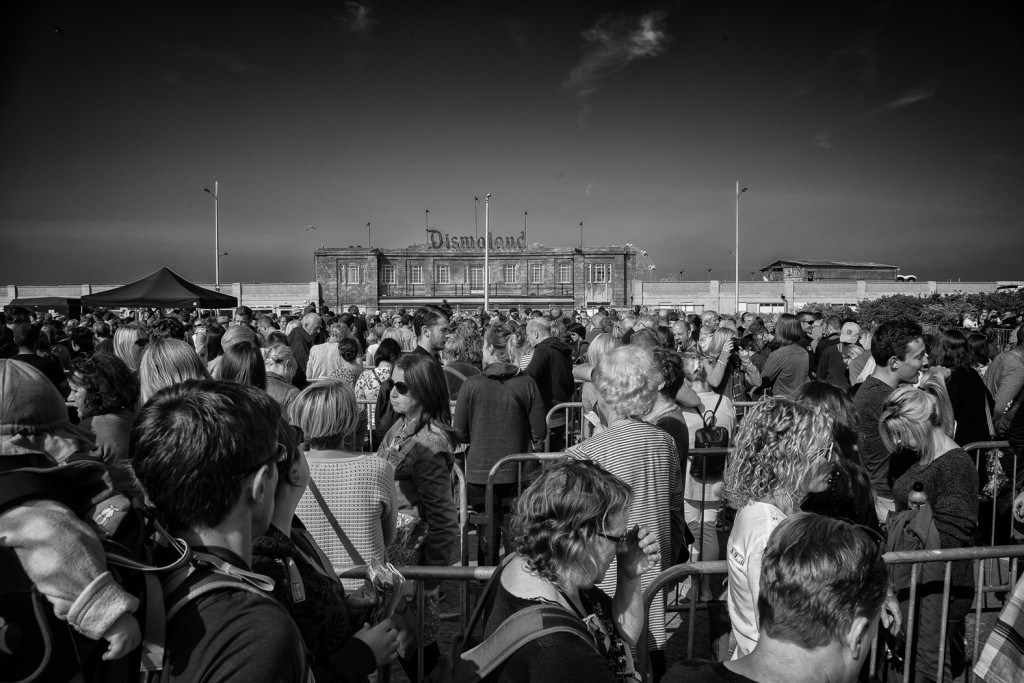 Dismaland – anything but dismal.
---
Banksy's 2015 art exhibit in Weston Super Mare promised a Dismal Amusement park experience in a run down apocalyptic looking theme park filled with unhelpful and despondent staff wearing jackets labeling them as 'Dismal'. In reality its an amazing experience of both street and modern art in a perfect setting.
The ar ranges form a Damien Hurst unicorn to Banky's own and many others by some of the top artists in the world. The staff, expertly trained in dismal complemented the amazing experience. For me, a street photographer there were many great 'make a photo' experiences and situations.
---