Hi, I'm Daz Smith and I am addicted to both Street photography and to black and white. Yes, this does sound a little like a confession or the start of an AA help meeting declaration.
Black and white photography.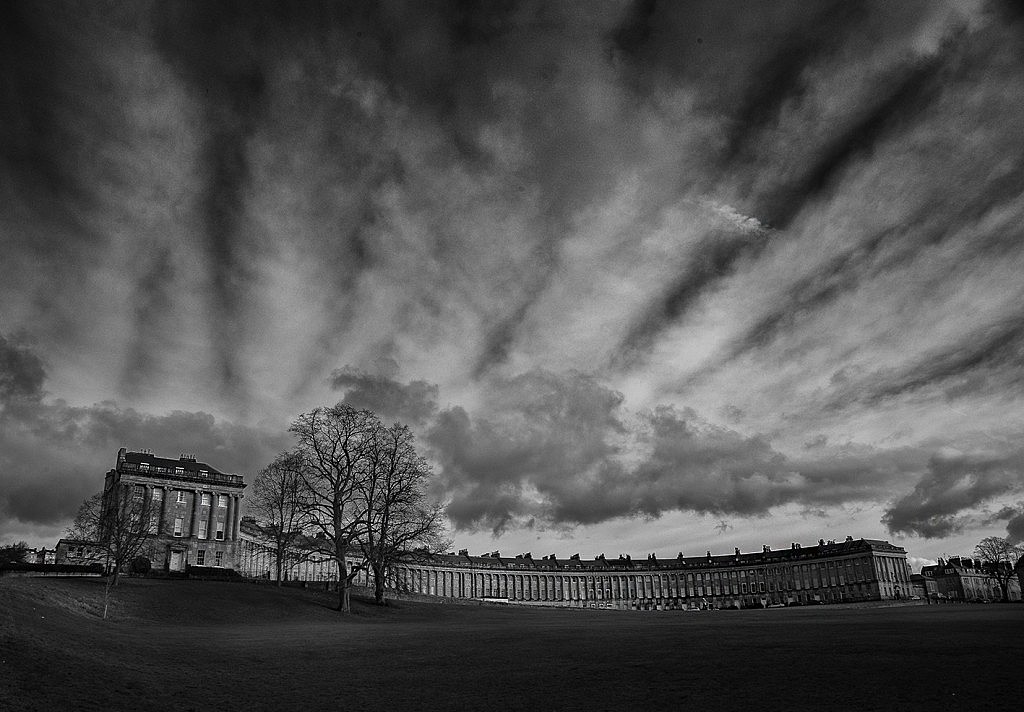 This has been a love of mine since I was first introduced to photography whilst on a media training course when I was sixteen years old. Why Black and White? I guess they started us all on this because it was cheaper to click and print that color. Luckily for me I was taught how to not only take images but also how to develop them within the stuffy confines of a darkroom where I was fortunate to be part of the magical process of participating in the magic of images forming on the print whilst bathing in chemicals. This truly is a kind of magic to see.
During this time I was also fortunate to have had two great teachers on this course (Steve & Lara) both encouraged creativity within us young as we were, and being young and rebellious we didn't always understand nor want what we were being exposed to, but now all these years later with hindsight and reflection, they were lessons that have instilled within me key skills and creative processes that flow through all my work be it print, design and now photography.
Whilst dabbling in these early years I can say now that I fell in love with black and white photography. I love the stark, no holds barred grittiness of its style, its both timeless and classy. This is why today, even with the latest digital technologies and software that I strive to express my creative vision in black and white. I dream in black and white.
Street Photography from Bath.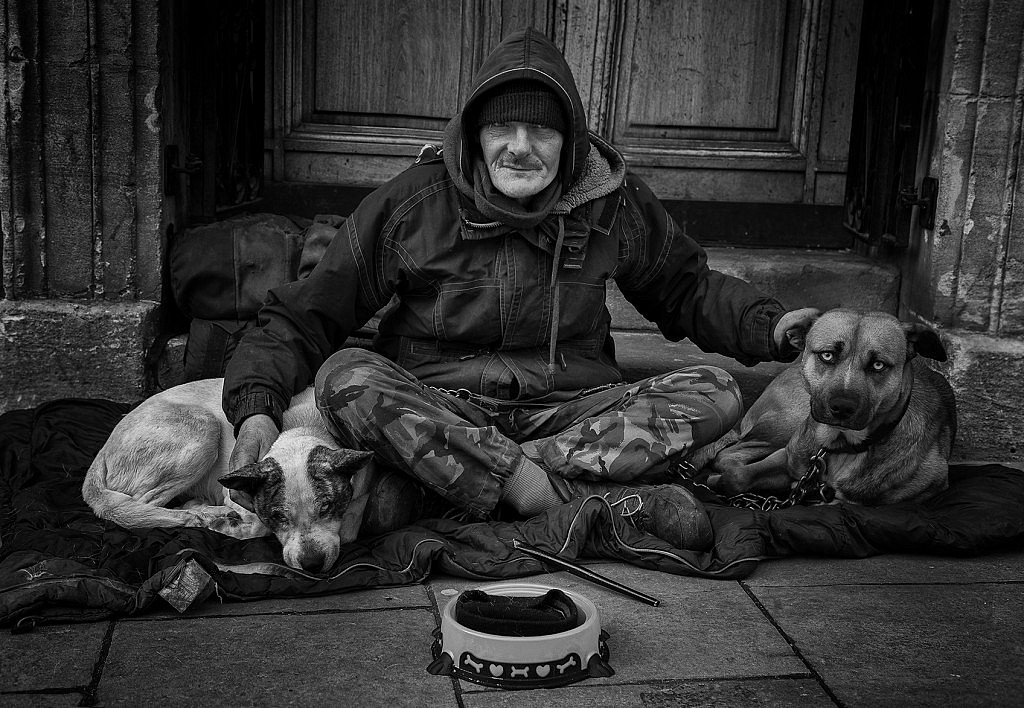 As you may have guessed I'm based in Bath in the UK. A famous city known for its Roman Baths and Georgian architecture. You have to base your photography around where you live and work so my street photography is (so far) based around Bath and its surrounding areas. I'm just lucky to live is a beautiful city with an ever changing population of locals and tourists creating a vibrant mix of character.
Bath is known as a city of beauty, and for the most it is. But it also has a darker side like most cities and this includes some of the background people, stories and characters. I see beauty in a homeless person sitting dignified in their situation on the streets of Bath, I See the beauty in the way people interact on the streets of Bath. I hope I reflect this in the images that I take.
I can be found stalking the streets of Bath most Saturdays when the human traffic seems most animated (other days seem to be deflated and flatter) Saturdays for some reason bring a more animated human wildlife onto the streets. I try to record and create images of interesting people, situations and anything that catches my creative process. I try to blend into the crowds in my attempts to capture the perfect picture – if such a thing exists.
If you too enjoy both street photography and black and white photography then please drop me a contact – I would love to hear from you. My flikr feed of images can be found here: